Turn your passion into a thriving business.
What is CO.STARTERS?
CO.STARTERS is a nine-week program that equips aspiring entrepreneurs with the insights, relationships, and tools needed to turn business ideas into action and turn a passion into a sustainable and thriving business.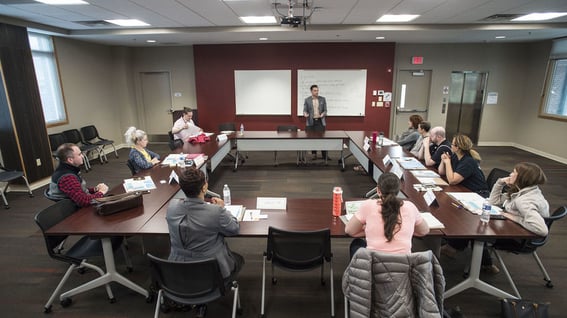 Who is it for?
If you're an aspiring entrepreneur, or a seasoned entrepreneur looking to launch a new product or service, CO.STARTERS is for you. The only real prerequisites are (1) having an idea you're ready, willing, and excited to share and pursue and (2) a willingness to study, shape and fine-tune that idea in a supportive, collaborative, and welcoming environment. If you're creative and community-minded, and you're serious about turning your passion into a sustainable business, we want you. Submit your application by filling out the electronic application below.
1 on 1 support from a seasoned entrepreneur

9 weeks of classroom instruction

Mentorship and class speakers
Opportunity pitch for start-up funding
Service hours from local providers
A $100 non-refundable fee towards the full program cost is charged when you are accepted into the program.

Week 1: Knowing Yourself (Assumptions, Working Styles, Team Building, Obstacles)
Logistics:
Classes will take place on Mondays from 6:00 to 9:00 p.m., beginning Monday, August 22 and continuing for nine weeks.

Classes will take place at the Greater Lynchburg Transit Center (GLTC) Transfer Center at 800 Kemper Street.

The cost of CO.STARTERS is $195 for City of Lynchburg residents and $245 for non-residents.

Applications are due July 25, 2016 and participants will be notified of acceptance by August 1.

A non-refundable $100 fee is due when you are accepted into the program and must be paid by August 5 to hold your space in the program. Flexible payment plans may be negotiated.

Only credit or debit cards are accepted, no cash or check.

Must be 18 years or older to register for the course.
CO.STARTERS is supported by the Lynchburg Economic Development Authority, Lynch's Landing and the Virginia Department of Housing and Community Development's "Community Business Launch program.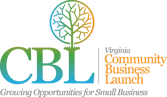 If you have any trouble with the form, please email Anna Bentson anna.bentson@lynchburgva.gov.